WP Compress intelligently adapts images and scripts based on the incoming visitor for faster load times, lower bounce rates, and a better user experience.
With WP Compress, you can automatically optimize images and scripts in real time based on the incoming visitor.
Give your website the ability to intelligently create the optimal image based on the incoming visitor's device, browser, screen resolution, location on-page, and geolocation.
Media will be loaded from the closest server to the incoming visitor via their high-speed multi-layer CDN, helping you significantly increase site performance and user experience.
WP Compress has evolved over time from a simple WordPress plugin to a full-service SaaS platform—available for non-WordPress sites, too!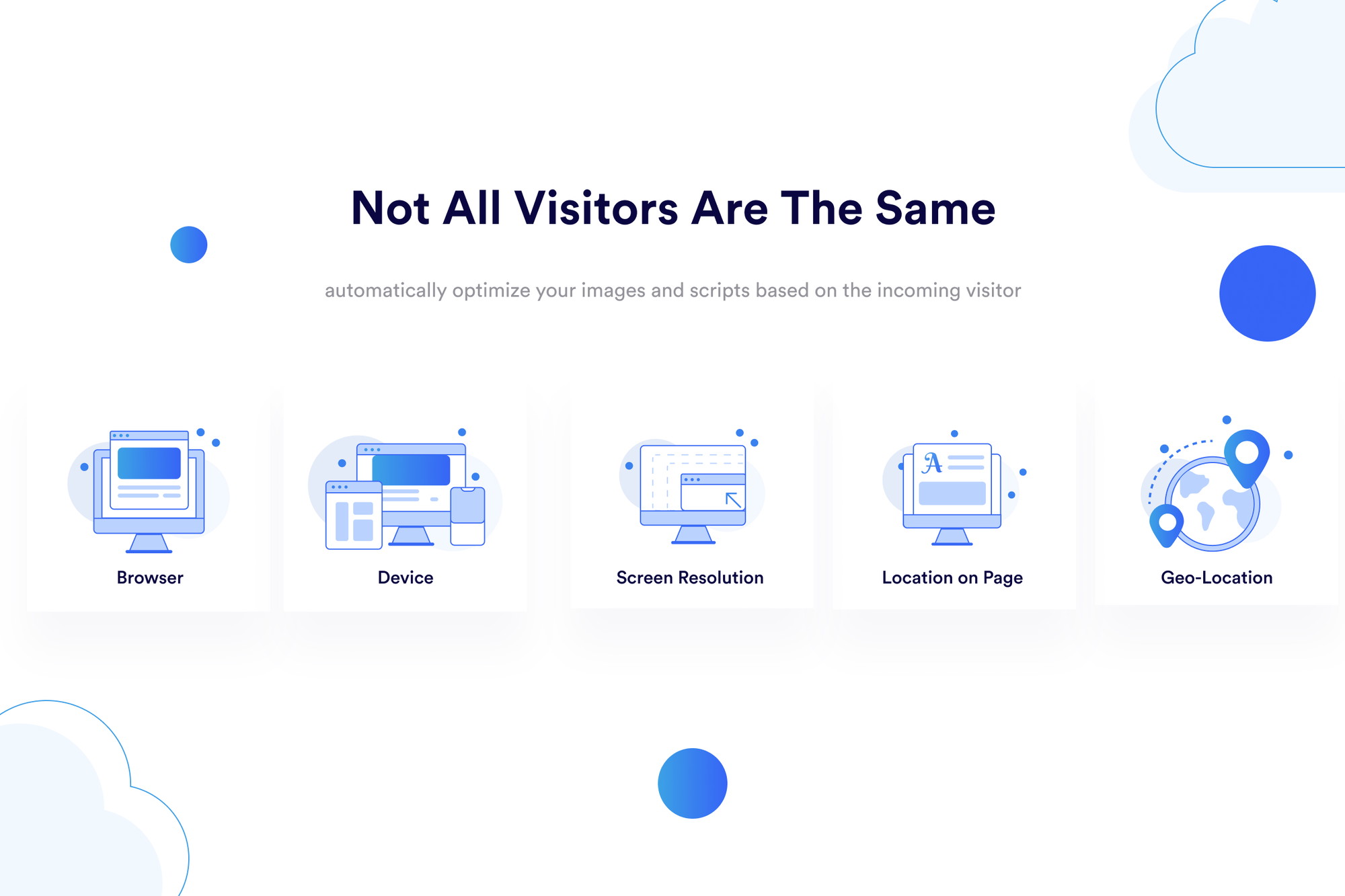 Automatically adapt your images based on incoming visitors to ensure the best performance and user experience.
Using your credits, you can traditionally compress media library images, generate next-generation WebP images, and even bulk resize images that may be too large for the web.
The Local Optimization feature helps you save storage space with your host and shrink page sizes for faster load times and reduced bandwidth.
You'll be able to easily switch between local and real-time optimization at any time and even optimize images upon upload.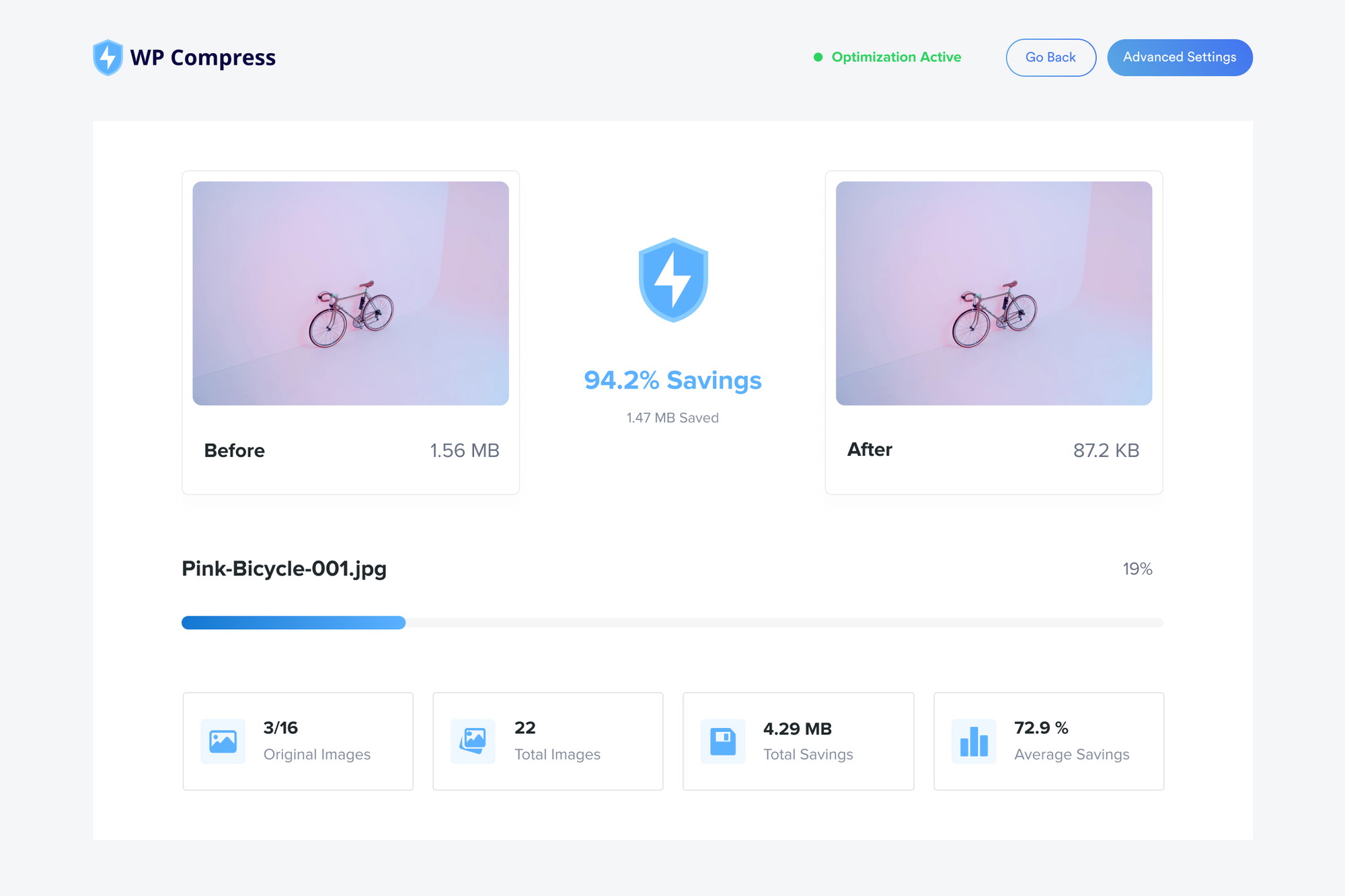 Bulk compress your entire media library to shrink page sizes for faster page load times and reduced bandwidth.
WP Compress is built to be hands-free after setup—simply link your website, and you're ready to go with real-time optimization in about 60 seconds!
If you'd prefer local optimization, you can configure auto-optimize on upload with just a click, so you'll never worry about an image being too large again!
Plus, the platform makes reporting easy with the ability to automatically send detailed reports to your clients every month via email.
Get options for both local and live image optimization—all in one plugin!
WP Compress is loaded with features for agencies that offer full control of assigning credits, creating custom brand reports, and managing your linked websites.
Assign monthly quotas to clients based on your website care plans for how many images will be compressed, plus add one-time credits for existing images.
You can also offer an optimization quota as an upsell or add-on to your current plans to attract and retain more clients.
Agencies can remotely manage all websites from the centralized portal to configure settings, optimize images, and view reports.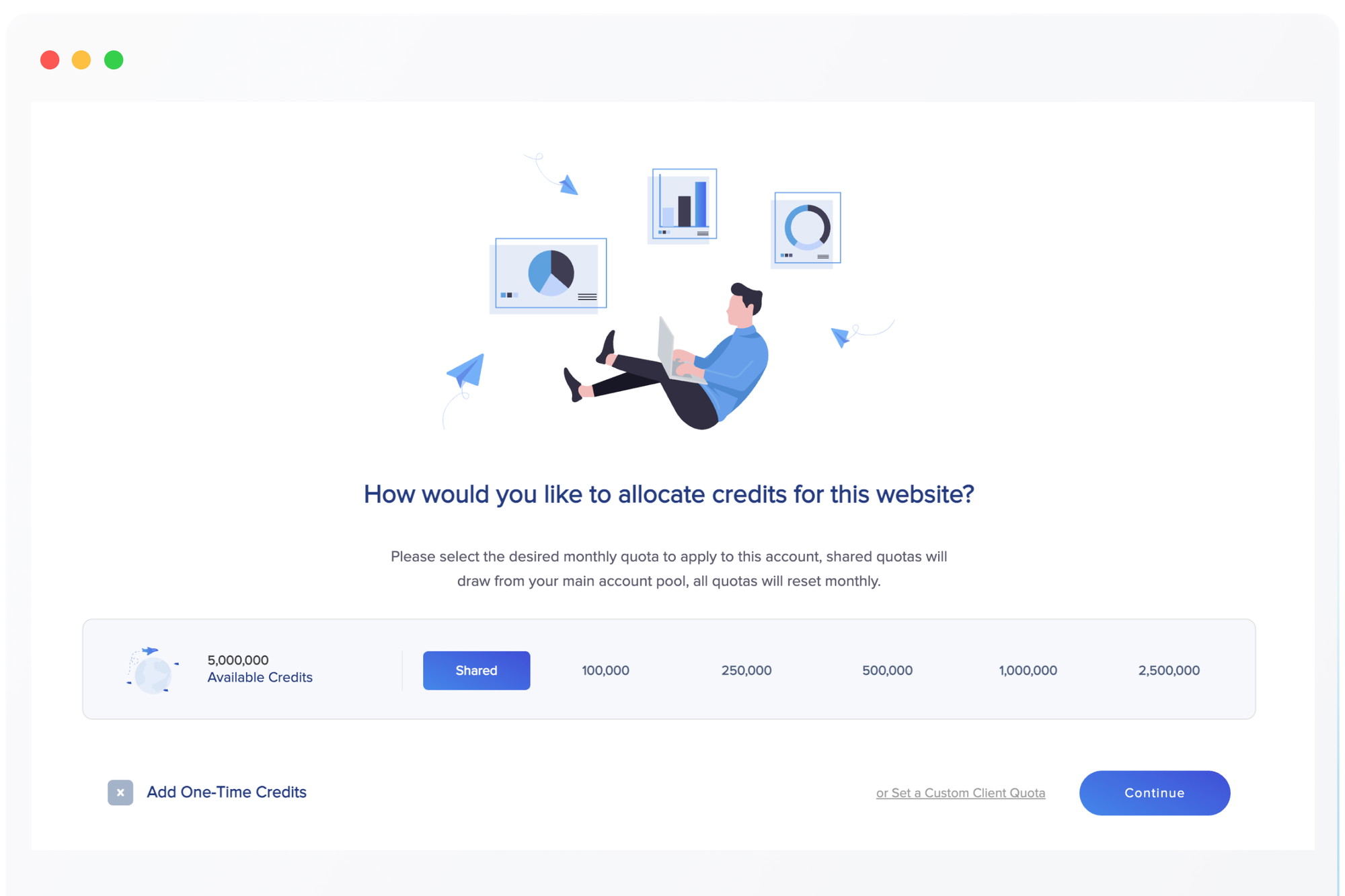 Set monthly client quotas for image compression depending on your website care plans.
If waiting for your site to load feels like waiting for your mom to finish cooking Thanksgiving dinner, something's gone terribly wrong. ("We'll eat in 30 minutes, I promise!")

WP Compress makes it easy to provide a great experience for every user by intelligently optimizing your site images and script based on the visitor.
Optimize your site in real time.
Get lifetime access to WP Compress today!