Sellix is an ecommerce platform that lets you sell any type of digital product or service with a custom storefront.
If it's digital, you can sell it on Sellix.
Choose from a range of product types like files, software, downloads, and license keys, as well as activation codes, on-demand custom services, subscriptions, and memberships.
You can add new products to your digital storefront in minutes by filling in the title, price, image, description, product type, and payment methods.
Best of all, Sellix gives you everything you need to handle product delivery, marketing, design, payments, and fraud prevention, so you can skip third-party apps.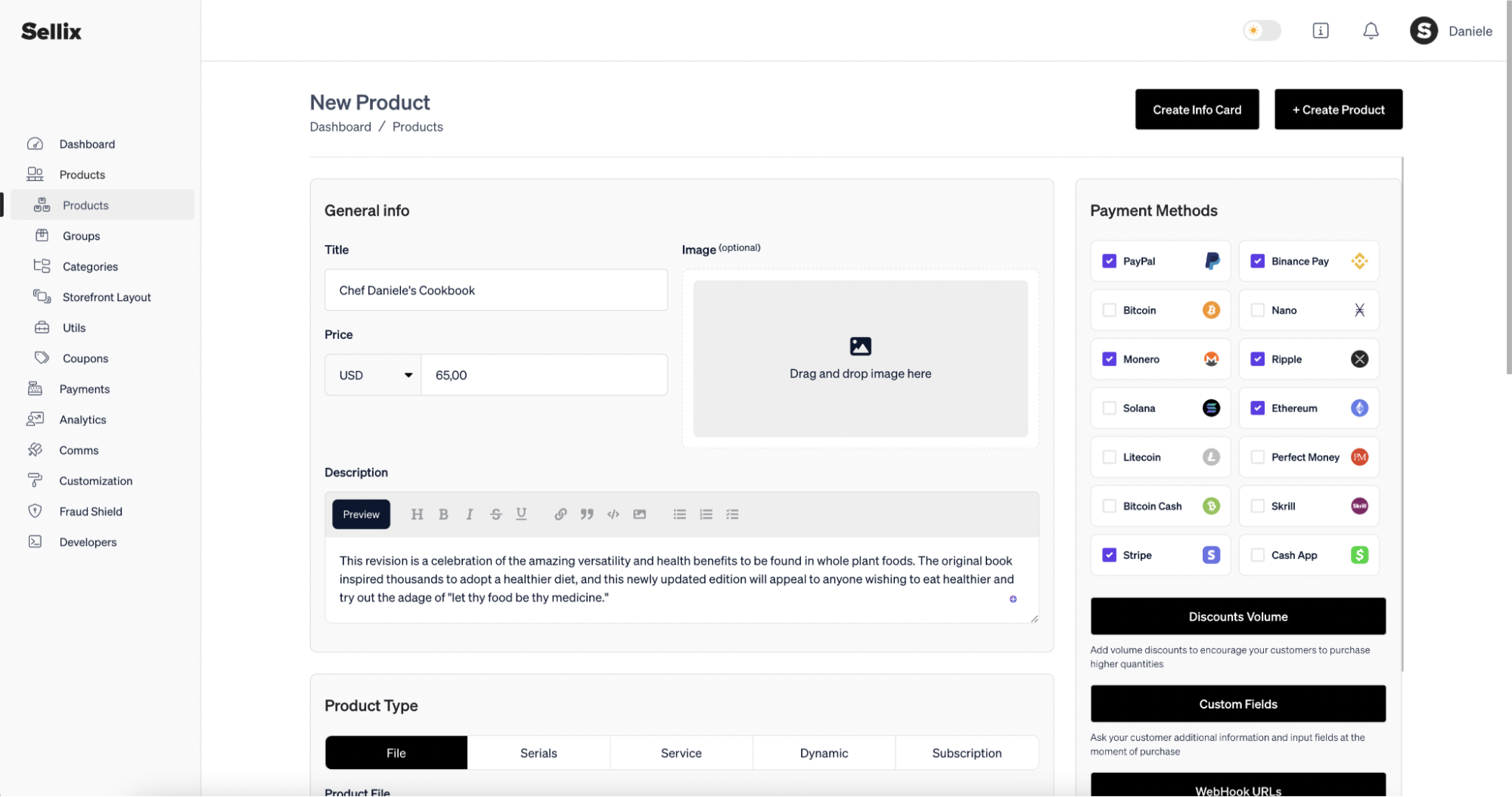 Quickly create or edit your product on the dashboard by entering product details.
Sellix lets you create your own online store—no coding necessary.
Use pre-designed templates or the advanced theme editor, and get your shop up and running in no time!
Plus, you can customize the storefront with your branding to make the shop your own, providing a seamless customer experience.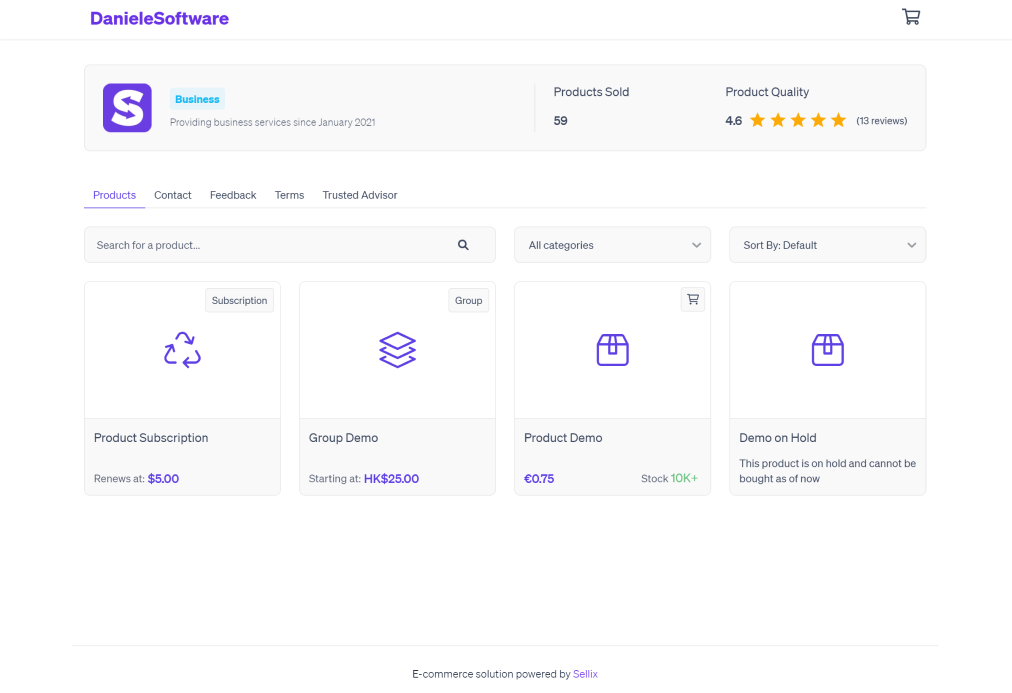 Customize your storefront on Sellix to match your branding and style!
With Sellix, you can get paid instantly through cryptocurrencies or directly to your bank account.
The platform integrates with Stripe, PayPal, and CashApp, as well as Bitcoin, Litecoin, Ethereum, and Solana, so you can offer localized shopping experiences.
By using the newest payment processing technologies, Sellix also makes sure that you get the lowest transaction fees when processing payments.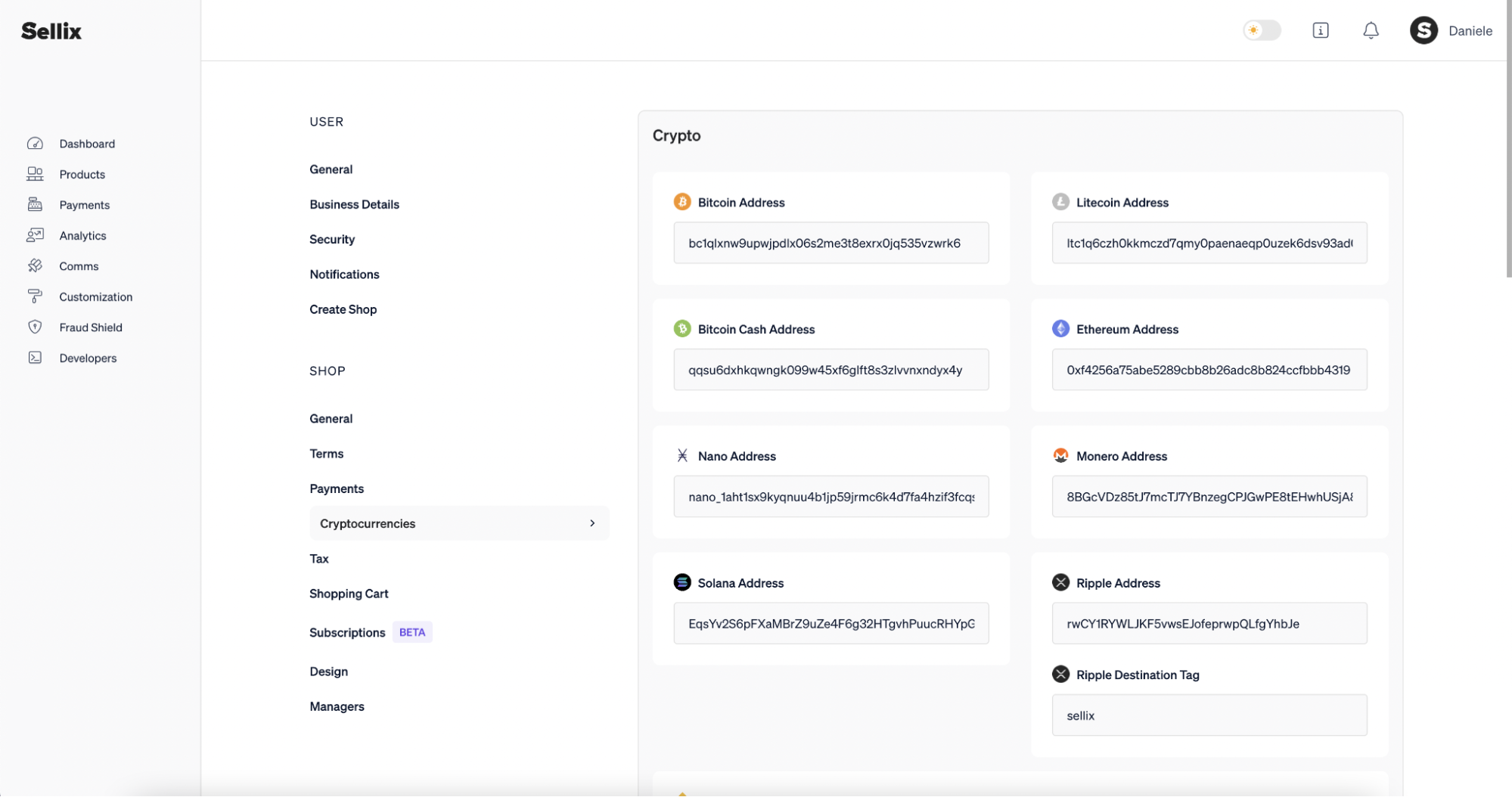 Easily add your crypto address for instant payouts and payments.
Thanks to the built-in Fraud Shield, you'll be able to block fraudulent transactions without interfering with the overall customer experience.
Sellix's fraud detection algorithm allows you to automatically block fraudulent credit card transactions.
With this in-house fraud detection software, digital shop owners have peace of mind in knowing they can prevent false disputes before they happen.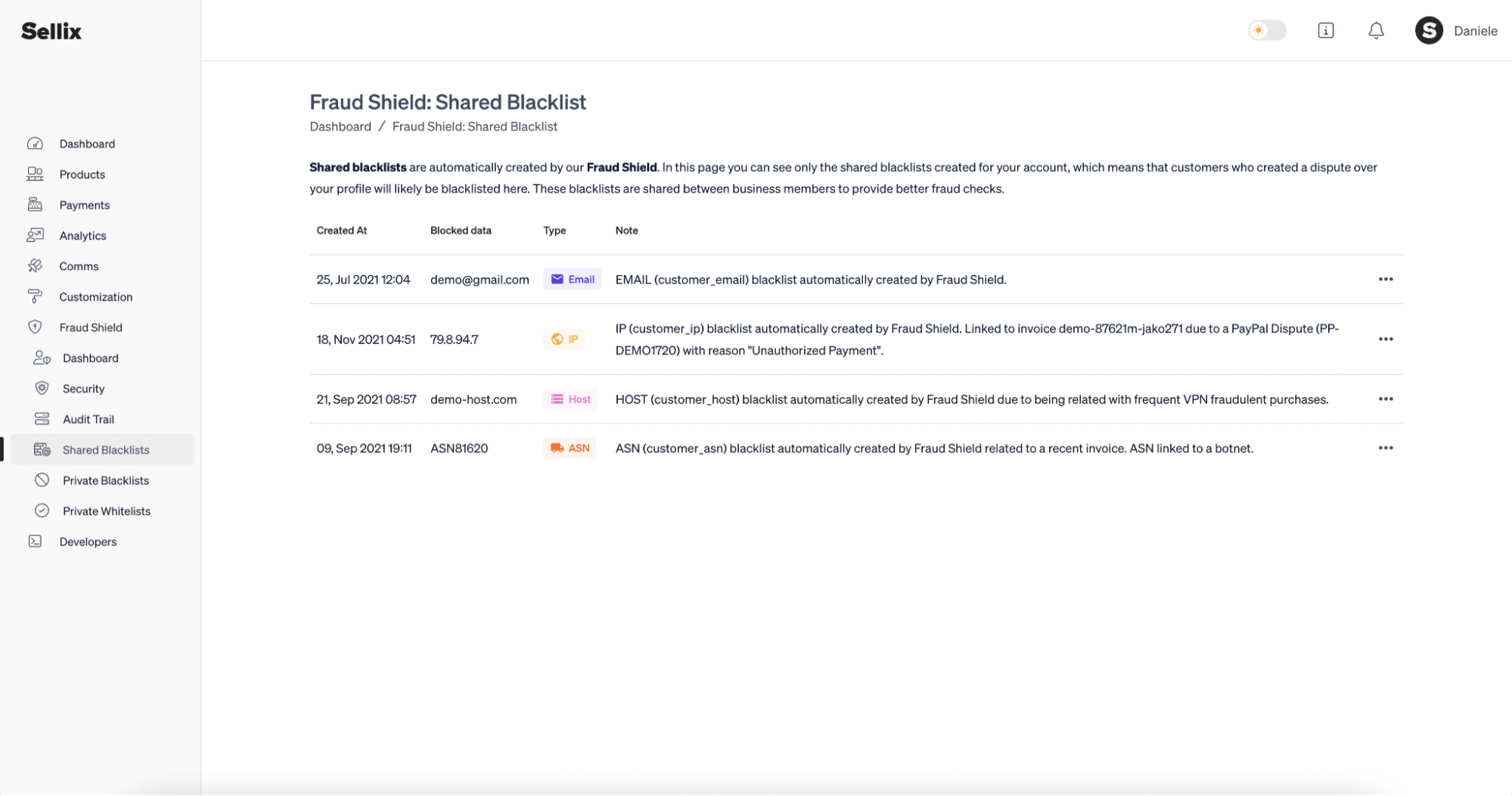 Fraud Shield protects digital sellers from fraudulent transactions to prevent false disputes.
When it comes to selling your digital products and services, you don't want your tech stack looking like The Island of Misfit Tools.
Sellix helps you quickly build and manage your customized online storefront, all from one platform packed with fraud protection and crypto integration.
Start selling securely online.
Get lifetime access to Sellix today!