SalesRobot is an automation tool that helps you launch multiple LinkedIn and email outreach campaigns.
SalesRobot lets you launch multiple cold outreach campaigns across both LinkedIn and email, so you can maximize lead generation.
You'll be able to choose from a library of ready-made templates that can be fully customized to fit your unique campaign goals.
After launch, you can track campaigns and prospects from one dashboard, so you always know how everything's performing.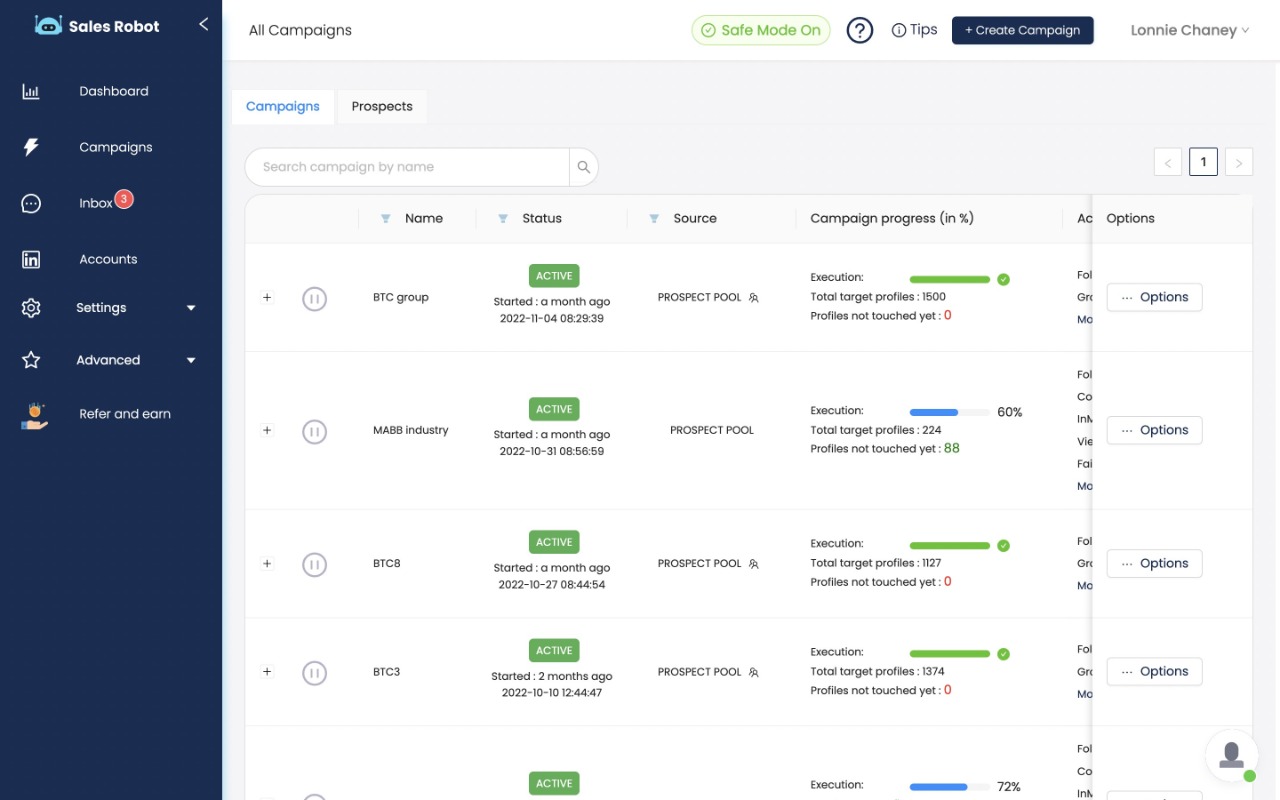 Run multiple cold outreach campaigns and track them from one dashboard.
To automate your outreach, SalesRobot lets you easily create message sequences from a library of high-converting templates.
Bypass LinkedIn's networking limits to send over 200 messages to LinkedIn groups and event attendees, as well as 20 connection requests daily.
Plus, you can schedule and gradually increase message frequency to avoid getting flagged and keep your automated messages feeling more human.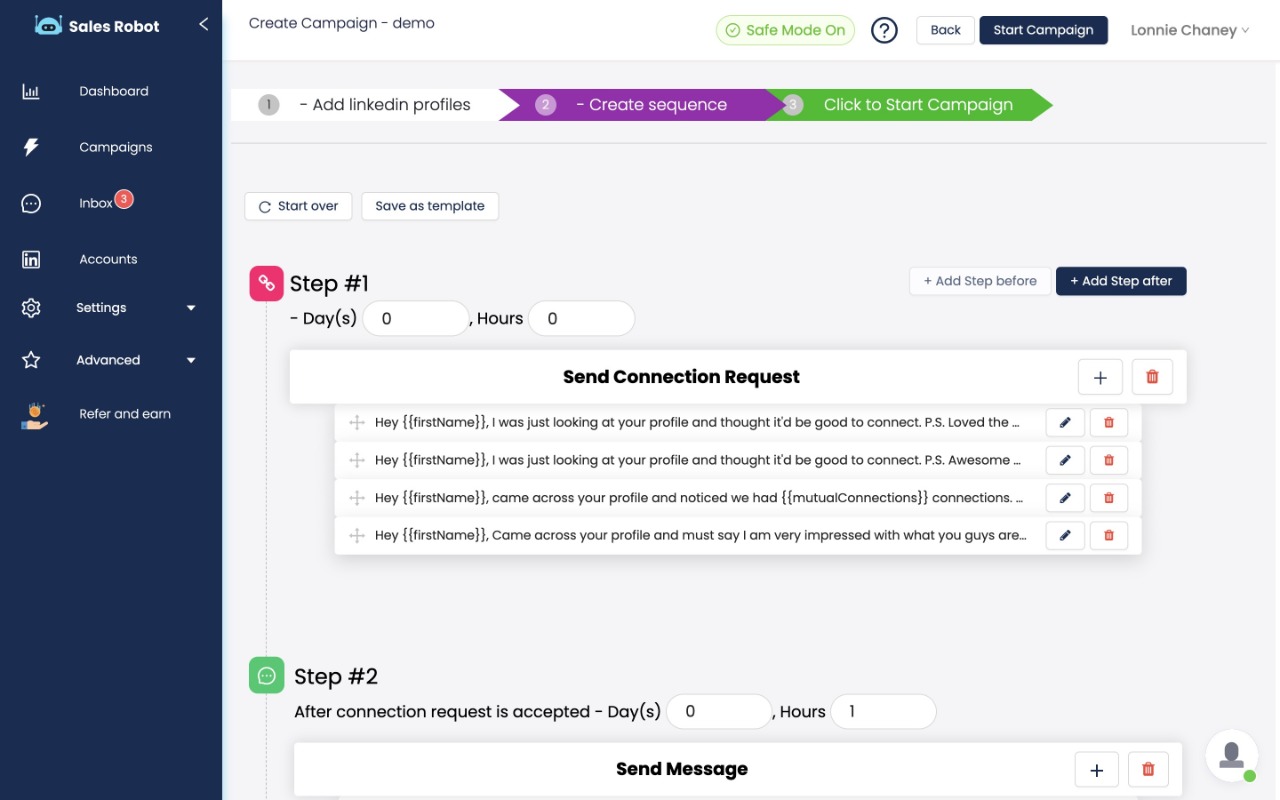 Automate your outreach by creating personalized message sequences.
SalesRobot lets you manage multiple LinkedIn accounts from one dashboard, where you can track subscription statuses, account health, and custom tags.
Plus, this platform uses data to draft connection requests that make your leads feel like they're talking to a real person—not an automated bot.
That means you can use AI to generate super personalized connection request messages and get the most out of your LinkedIn connections.
Now you can focus less on pitching individual people and more on the overall performance of your lead gen campaigns.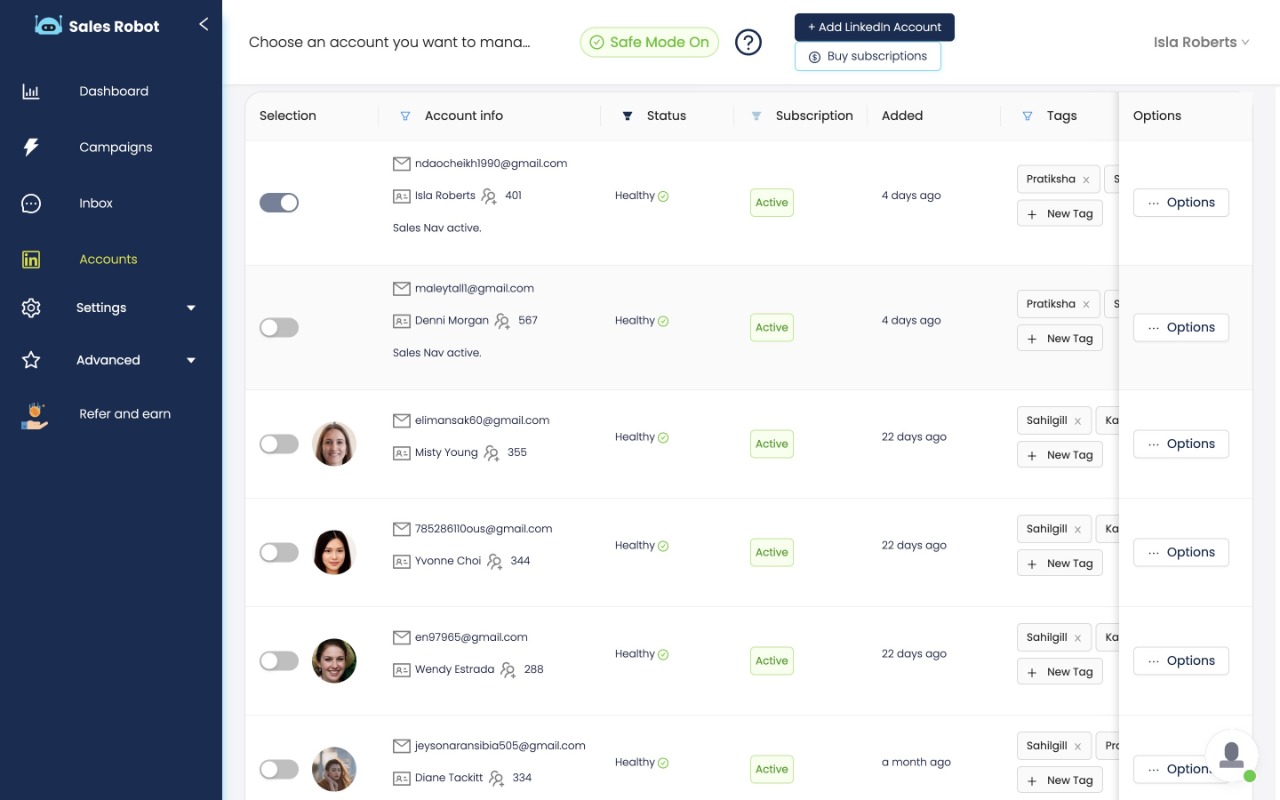 Manage multiple LinkedIn accounts and see their status at a glance.
SalesRobot not only helps you streamline your outreach process, but it also helps you optimize campaign performance.
You'll get insights on your campaign performance over time, including response rates and prospect statuses.
Plus, you can find your prospect's email addresses and run automations to build an accurate list.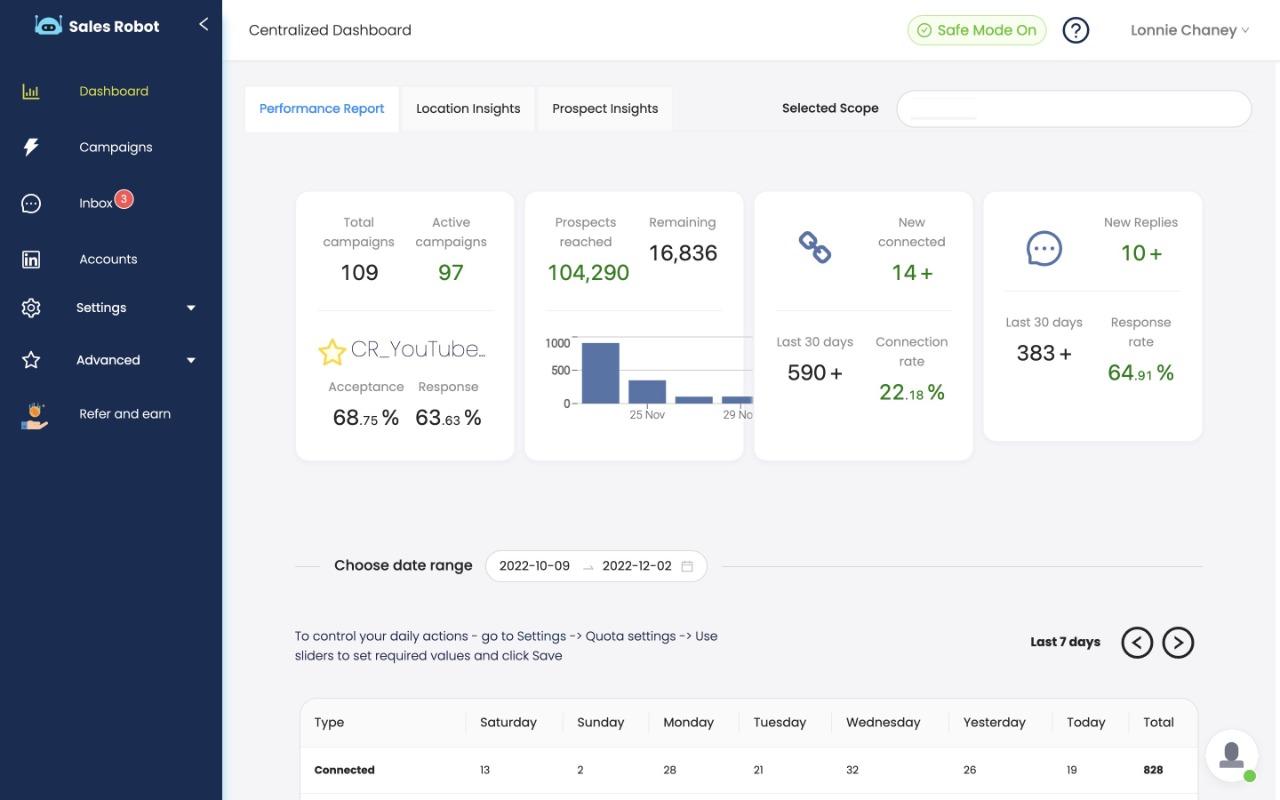 Get campaign insights over time, so you can optimize their performance.
Manually drafting the same cookie-cutter cold open to all your prospects can feel like you're trapped in an extremely tedious time loop. ("Hello, it's me again… again.")
SalesRobot upgrades your sales funnel by automating personalized outreach campaigns to generate quality leads across LinkedIn and email.
Make better connections.
Get lifetime access to SalesRobot today!