ProductDyno is a content delivery platform that helps you create and sell memberships, video courses, and digital products.
With ProductDyno, you can create and sell digital products with jam-packed content like text, audio, video, and downloadable files.
Choose your digital product from the list of templates, then build and edit your content using the intuitive content designer.
You'll even be able to integrate your payment processor and favorite marketing tools at the product level with just a few clicks.
Plus, you can decide if you want to sell access to your product or release it as a freebie. Either way, you'll be able to view how all your products perform from the centralized dashboard.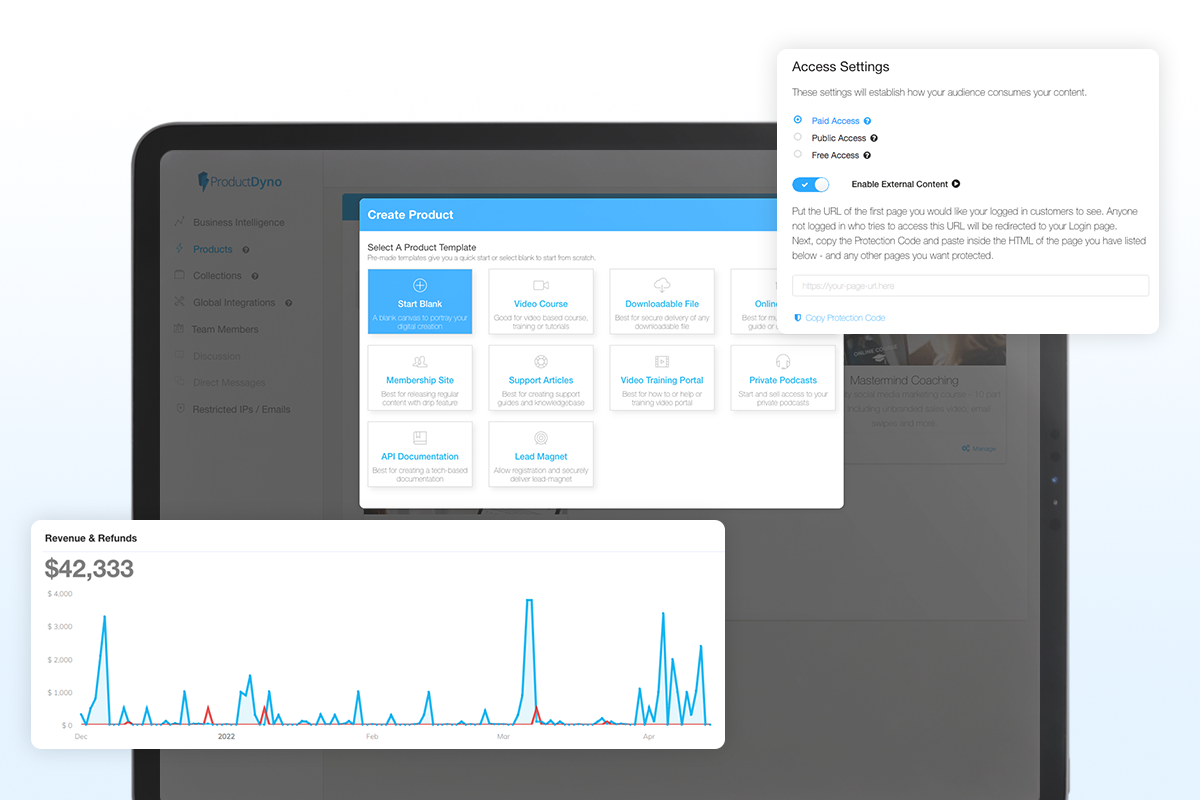 You can use templates to quickly create and sell your digital products, all without any coding or plug-ins.
ProductDyno also supports external content, so it's a breeze to add content hosted on other platforms.
You can customize your digital products with different themes, colors, fonts, and even language translations.
And because the content designer supports custom code, you'll even be able to add custom CSS or third-party widgets.
Once you're done you can schedule your content to be available when you want customers to see it.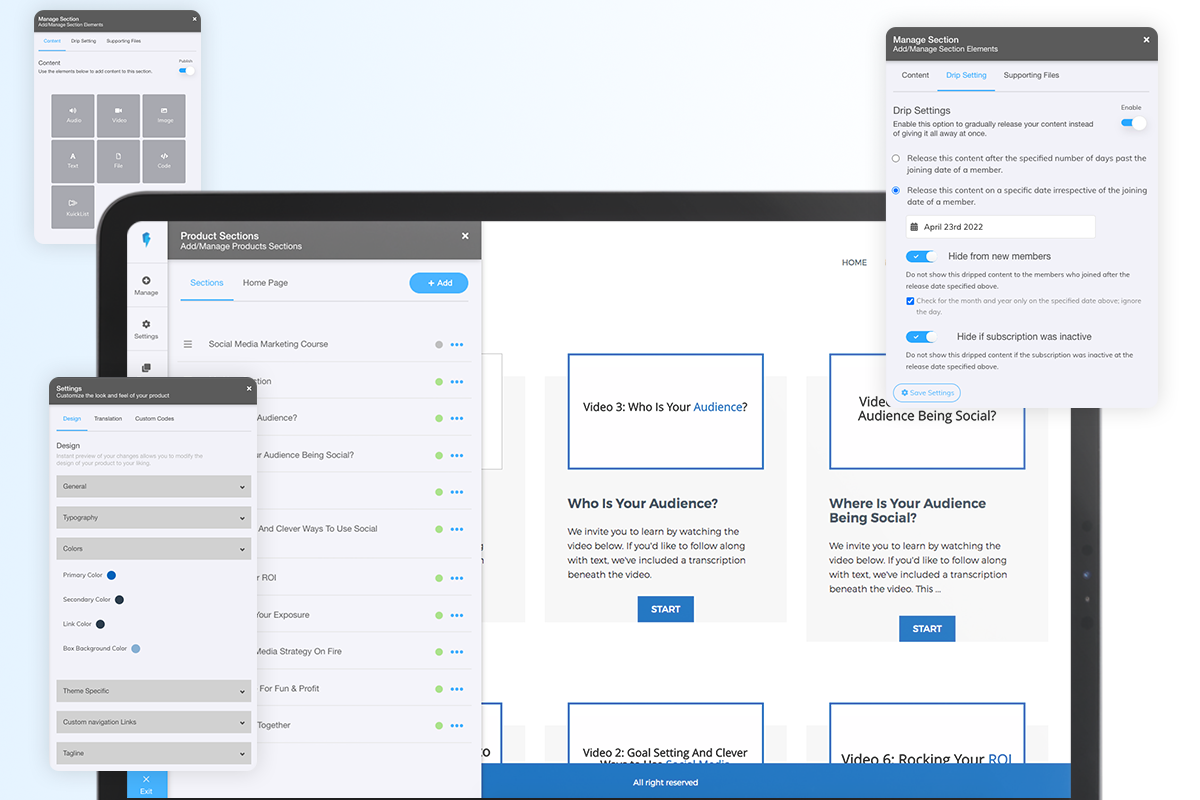 Customize your digital products' design—including colors, fonts, and themes—with the content designer.
You can effortlessly create digital collections featuring different products using the Product Collections feature.
And because this feature is dynamic, you'll be able to add products to collections over time without any problems!
ProductDyno also lets customers view products they already own and allows them to buy missing products in the collection, so you can increase sales without extra admin work.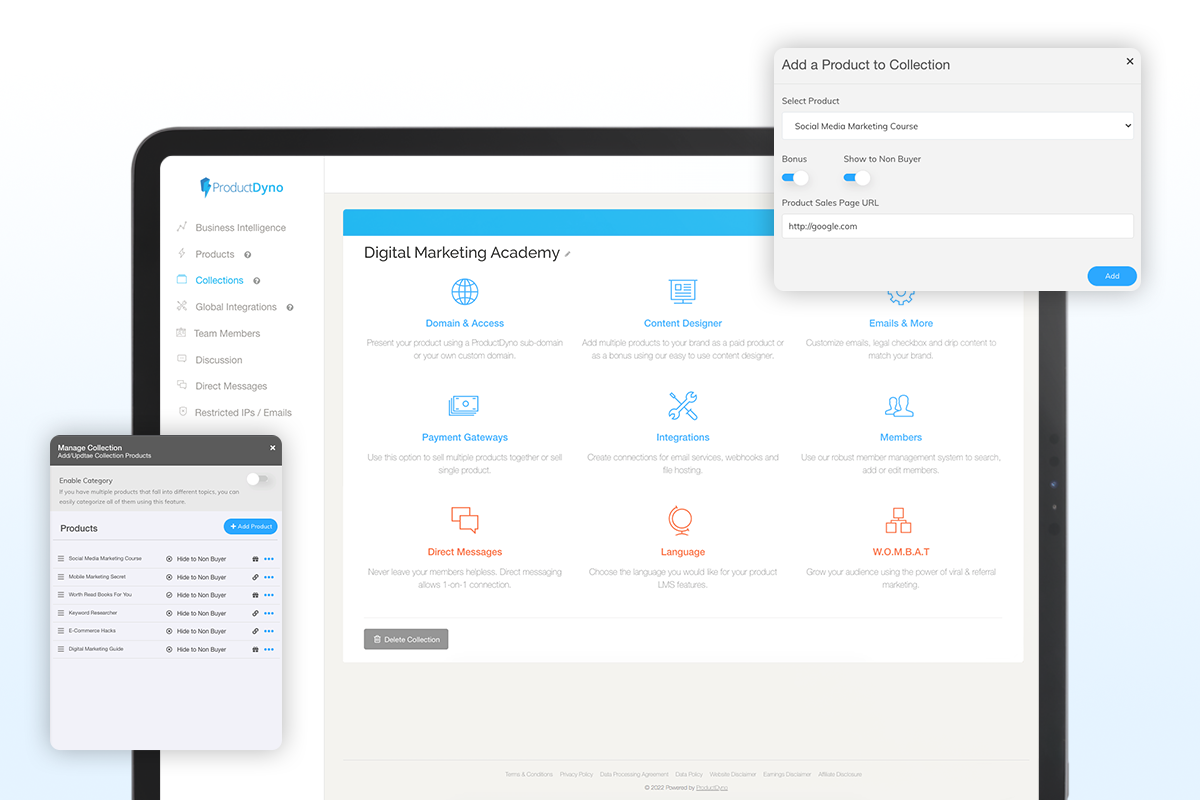 Bundle your digital products into collections so it's easy to find and buy related products.
Best of all, ProductDyno is packed with 30+ native integrations, so you can connect all your favorite tools for payments, emails, webinars, and file hosting.
You'll also be able to integrate tools via Zapier, Pabbly, and webhooks for thousands of integration options that'll make your job easier.
And if you're looking to increase collaborative use, ProductDyno even lets you connect multiple accounts from one tool to different products or collections.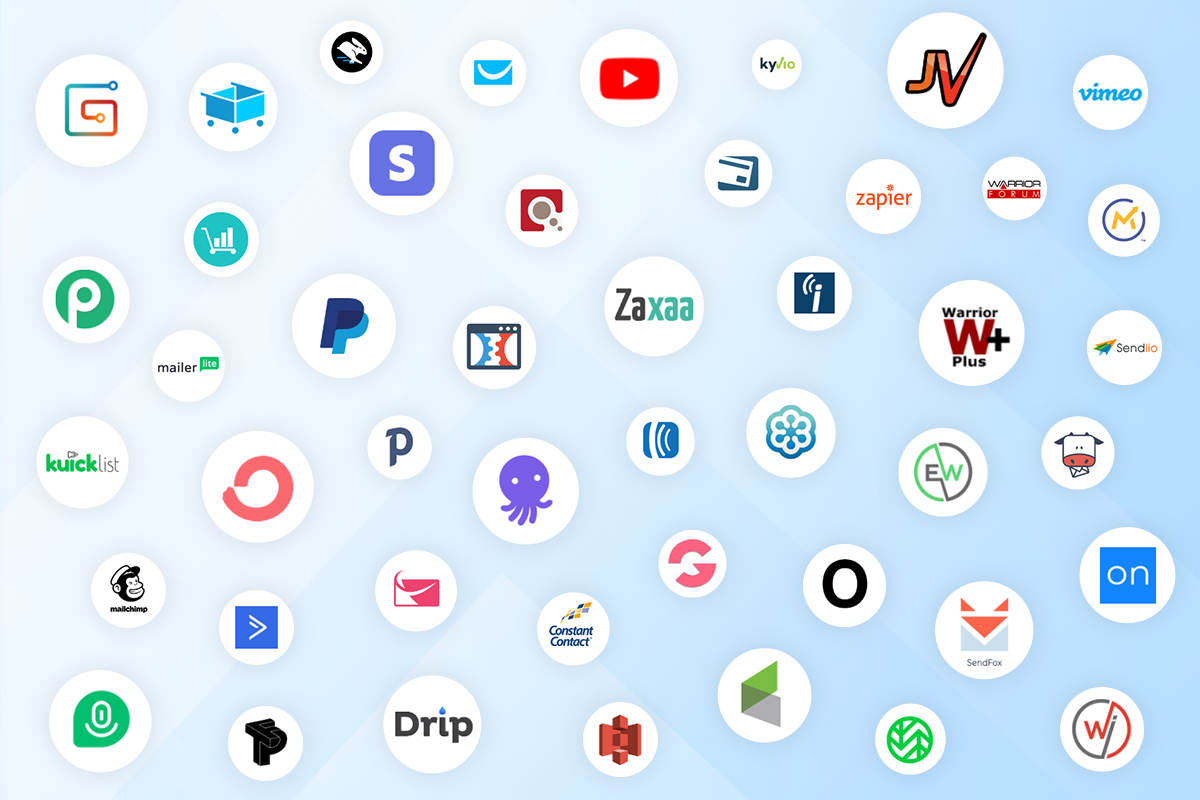 ProductDyno offers 30+ native integrations for popular tools to streamline your workflow.
The only thing better than realizing one tool can sell all your digital products is the relief of closing those 127 open browser tabs. ("Is this what freedom feels like?")
With ProductDyno, you can create and sell digital products, bundle products into collections, and integrate your favorite tools for a seamless selling process.
Sell products with confidence.
Get lifetime access to ProductDyno today!